There are the Best Charcoal for Pizza Ovens in 2023: Top Choices Based on Performance, Flavor Enhancement, Consistency, and Affordability
Around five years ago, I recalled driving to the nearest outdoor recreational store to take advantage of a sale on 20-pound bags of charcoal.
The packaging was appealing, with the manufacturer proudly displaying "All-natural hardwood" on the bag.
I thought to myself, "What could possibly go wrong? It's just charcoal."
However, as it turned out, the coals were difficult to ignite and maintain. To make matters worse, the food tasted of chemicals and produced excessive smoke.
After testing over a dozen discounted and premium charcoal products, I discovered only five that met my criteria of extended burn time, high heat capacity, a mild wood flavor, and no chemical binders or starters.
Fortunately, you don't have to go through the same stressful process of trial and error. In this article, I will share my top pick for the best coal for pizza oven, as well as the secret to selecting the ideal charcoal for your baking needs.
🥇 Best Charcoal for Ooni, Fontana Forni, Forno Bravo
👌Advantages of using charcoal in pizza ovens
When making authentic Neapolitan pizza, wood is the popular choice for fuel. However, there are good reasons you might want to try baking your next pizza with charcoal instead.
Consistent heat: charcoal generates even heat consistently, which makes it easier to predict the cooking temperature and period.
Less smoke: while charcoal burns faster than wood, it doesn't give off much smoke. This reduces your chance of imparting your dish with an overpowering smoky flavor.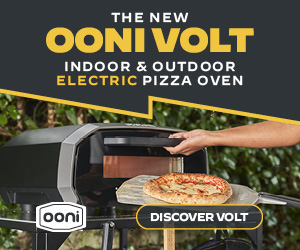 Easy temperature regulation: charcoal burns steadily, making it easier to work with for the right cooking temperature, unlike wood and coal.
Affordable: Compared to restaurant-quality coal and season wood, charcoal is a cheaper fuel source with similar heat production.
Zero preparation: if you choose to cook with wood, you might need to chop them down to size or season them before using. With charcoal, there's absolutely no need to prepare them before using them in your pizza oven.
🔠Type of Charcoal to Use in a Pizza Oven
Charcoal, a wood derivative, can be an excellent alternative to wood pellets. This fuel comes in different types and impacts your pizza-baking experience in several ways. Hence, it's essential to understand the niceties of the different kinds of charcoal:
Lump charcoal
If you own an Ooni pizza oven, it is more likely you've been told to stick with lump charcoal. This popular option offers long-lasting heat suitable for churning out several pizzeria-quality pizzas.
This kind of charcoal offers the high heat of gas while imbuing your pies with the authentic smokey flavor.
Briquette charcoal
The Charcoal briquettes are easily mistaken for wood pellets due to their shared physical structure except for the color, which is black. They are sold in bulk, making them an excellent choice for budget-conscious buyers.
📌Next Read: Best Wood Fired Pizza Oven to Bake Like a Top Pizzaiolo
They are primarily used in a charcoal grill. Compared to lump charcoal, the briquettes are easier to work with because they are smaller.
Coconut Shell Charcoal
The name already gives it up. They are made from coconut shells and not from timber, which makes them more sustainable and a go-to for pizza cooks looking to reduce their footprint.
This charcoal can be used in grills, ceramic, and brick ovens. They burn hotter and maintain that heat for a prolonged period, unlike the simmering charcoal briquettes.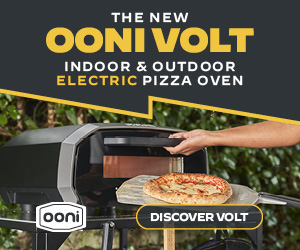 Anthracite Coal
Anthracite coal is an excellent choice for ceramic or brick ovens. However, it's most suitable for coal-fired pizza ovens due to its high carbon content. One of its unique advantages is its longer burning period since it contains few impurities compared to other types of coal.
⭐Best Charcoal For Pizza Oven Review
Ooni Premium Lumpwood Charcoal
The Bottom Line:The Ooni Premium Lumpwood Charcoal is the best charcoal for Ooni pizza oven – and surprisingly, not because it's from the same brand.
These coals are made from high-density birch hardwood that delivers intense heat, an extended burning time, minimal ash production, and a most delectable, natural wood flavor.
How It Performs:
The most notable perks of this premium coal are its significantly less heat spark and super fast ignition with any firestarter. Unlike conventional charcoal, this unit has a higher carbon content that produces more heat for longer.
Based on my test, this unit will get your oven's stone past 700 degrees F in less than 15 minutes. While you can add a chunk of seasoned wood for a rolling flame for "leopard spots," this coal will char and crispy your pizza crust in 90 seconds.
Compared to its competitors, you use only a few of these coals to get the oven to temperature – thanks to its ultra-low moisture content (less than 8%) and ash production. They burn more efficiently with little to no wasted pieces left in the wood-fired burner accessory. It's all clean smoke from the chimney, which tells a lot about the quality of this food-grade charcoal.
Best Bit:
This best charcoal for ooni comes in the right size and is consistent throughout the package – no small pieces or large chunks. It fits into your Ooni's wood fire burner without having to divide them further. Also, I love the fact that it was made solely based on sustainably forested birch hardwood, which gives the good confidence that my food is safe from chemicals.
The sad part:
I'm not pleased with the packaging. It's not as good as the Jealous Devil All Natural Hardwood Lump Charcoal. Once opened, you must store it properly to prevent the coal from absorbing moisture. However, it's good that it comes in a smaller size so that you can use it quickly.
---
Jealous Devil Hardwood Lump Charcoal
The Bottom Line: The Jealous Devil pairs convenience with superior burning performance, making a perfect fuel choice for any serious baker who makes crispy, char, and puffy Neapolitan pizza in seconds.
Although pricey, you'd be hard-pressed to find any product that burns cleanly and longer than the Jealous Devil All Natural Hardwood Lump Charcoal.
How It Performs:
During testing, the Jealous Devil did not disappoint – quick to light without sparking or popping. Its advertised 7000 kcal/g cooking power can be felt in minutes, taking my Ooni Karu 12 to temperature and ready to start baking at around 800 degrees F.
Impressively, it holds the oven temperature steady thrice the burn time for traditional charcoal. This is a big win if you plan to make dozens of pizzas at a go or cook other delicacies.
Unlike the traditional ones, this lump charcoal for pizza oven imparts your pies with a light smoking taste, which I find manageable. It truly burns cleanly, leaving little ash in the tray to clean out. Despite burning devilishly, this charcoal's low smoke production helps reduce your risk of exposure to harmful chemicals and carcinogens.
Best Bits:
Jealous Devil All Natural Hardwood Lump Charcoal comes with almost uniform lump sizes. Although they are mainly large chunks, I could still find smaller ones perfect for starting the fire. Plus, this is one of the few products out there without dust or annoying chips.
And, of course, it's compatible with kicker woods to infuse your pie with distinct smoky flavors to your pizza, making it even more delectable.
Additionally, I appreciate the zip lock feature on the bag, which provides added convenience. This ensures that the remaining charcoal stays dry and doesn't become damp, preserving its quality. Say your goodbyes to soggy charcoal.
My concerns:
Amazing burning performance to please amateur and top-level baking needs, but it comes at a hefty price. And, like most lump charcoal, I found some rocks in this bag. Also, if you hate to cook with monster charcoal, you should stay clear of this particular model.
---
Rockwood Hardwood Lump Charcoal
The Bottom Line: Although the Rockwood All-Natural Hardwood Lump Charcoal is not the cheapest product, its long burning time and high cooking power offer a good bang for your buck.
Its higher carbonization guarantees a bold and clean burning experience, leaving a sweet flavor and minimal ash behind.
How It Performs
After several tests, I agree with customers complaining about how long it took to build the heat with this charcoal. Despite coming in different sizes, I'm disappointed you need to oversee this charcoal for about half an hour.
Once you get past that, the other facets are buttery smooth and worthwhile. Rockwood burns evenly and delivers that searing temperature of about 900 degrees F to make some yummy pizza with crispy, charred crust in seconds. At this point, the temperature remains steady, and there's no need for much input from my end – just launching my pizzas like a proper pizza slinger.
Another area this product excels incredibly is the sweet, smoky flavor it infuses into your pizza – nothing overwhelming. Besides, there was no chemical residue for me to worry about. Since it's made from whatever is leftover in the timber mill, this charcoal features a bevy of hardwood, from hickory to pecan.
Towards the end, you'd be pleased to know you have to do only a little ash management. Less cleaning, more time, and more fun with your guests.
Best Bit:
With all the hype around the Rockwood All-Natural Hardwood Lump Charcoal, I bought it with much optimism. This product came with pieces of different sizes – about half is a medium-sized chunk. The large chunk, which was about a quarter bag, comes in handy for long slow-cooking or whenever I'm hosting a pizza party in my backyard.
What I love about these coals is the camp-like smell once it's lit. In addition, there is less popping and sparking, which I was surprised by considering how slightly challenging it was to light. Another glorious bit about the Rockwood is the extra bit of flavor it imparts to your pizza. It might just be the missing piece to making a sumptuous culinary treat.
Bad Bit:
Sadly, there can be way too many small pieces that obstruct the airflow and make it more challenging to build up the heat to temperature. This is not the reality for every buyer, but it's worth noting.
---
Cowboy 24220 Lump Charcoal
The Bottom Line: If you are starting the baking adventure, it's best to dabble with easier coals, like the Cowboy 24220 Lump Charcoal.
While this product is not a premium option like the Ooni Premium Lumpwood Charcoal or the least expensive, it's perfect for everyday backyard pizza treats.
How It Performs
Made from a variety of hardwoods, including mesquite, hickory, and oak, this charcoal delivers excellent searing and longevity required to get your pizza oven above 750 degrees in due time.
Why not? It wastes no time getting lit to produce one of the hottest and most consistent heats on this roundup.
Furthermore, this coal burns cleanly, leaving almost no ash in the tray. But aside from this, the Cowboy Lump Charcoal has a unique wood flavor that it imbues into your golden-brown pizza instead of the smoke.
However, if you find your pizza with a memorable smoke taste, you can always throw in some chips or a hardwood log.
Best Bit:
There are several things I love about this 20-pound coal. For starters, it comes with slightly larger lump sizes than its competitors, which means less coal is needed to fire up and maintain your oven's temperature. Also, you can get many hours of cooking time on this coal and still have fuel left. Not many products can do this.
Downside:
With the Cowboy 24220 Lump Charcoal, there's a high chance of seeing uncharred wood and/or lots of small-sized bits that either burn rapidly or fall into the bottom.
---
Kamado Joe KJ-CHAR Lump Charcoal
The Bottom Line: If you intend to do more than bake mouthwatering pizzas with your pizza oven, you need large pieces of charcoal Kamado Joe KJ-CHAR Big Block offers.
They are more sizable to create more room for better airflow to keep these incendiaries burning for up to 18 hours. Plus, it elevates your pizza result with a genuine wood-fired taste and flavor like no other.
How It Performs:
Made from Mistal, Guayaibi, Guayacan, and White Quebracho hardwoods, these coals produce intense heat to ramp up your oven's temperature by hitting 1,000 degrees F. There was no issue charring the pizza base and getting a firm crust.
Furthermore, it comes with giant pieces, I mean Apple-size big, that hold that fierce temperature for as long as possible. However, you would still get those fast-starting small pieces for easy lighting.
Because of its huge size, you can get up to two more baking sessions for the used coal before reaching out for new ones. Unlike its competitor, there was barely any post-cook residue that would require thorough cleaning.
Best bit:
One of my favorite parts of the Big Block is the paper bag. The package features an inner plastic liner that keeps your leftover charcoal dry and perfectly reusable for the next baking session.
What I don't like:
These XL coals are satisfactory except for flavor, which isn't a terrible deal breaker for me. The charcoal is made from trees in Argentina, so the flavor is not the typical oak, hickory, or apple I'm used to. Regardless, the smoky flavor isn't overwhelming; it might just be your newfound love.
---
Mr. Bar-B-Q Lump Charcoal
The Bottom Line:
The Mr. Bar-B-Q is another fantastic option for folks who love wood-fired pizzas that delights their palate. It's made from all-natural hardwood for a pure mild smoky flavor.
How It Performs:
In terms of burning performance, this coal excels. It's easy and quick to light. Plus, it burns just as clean as the Ooni Premium Lumpwood Charcoal without leaving you with a tedious post-baking cleanup task.
One of its top-selling points is its pure smoky flavor, which will create memorable dishes for your guest.
What I like:
It's really one of the easiest charcoal to light. With a couple of pieces of paper, these coals start burning cleanly. This chef-quality lump of charcoal has no trace of chemicals. So you don't have to worry about them leaching into your food.
The Main Downside:
Regardless of what I do, keeping the coals lit and burning is pretty challenging. I constantly have to restart the fire to get more of its good heat.
📰Factors To Consider: When Buying Charcoal For Ooni Pizza Oven
Not many multi-fuel pizza ovens offer a seamless pizza-baking experience with charcoal; this is what truly sets the Ooni pizza oven apart. But to ensure those Instagram-worthy margaritas or ham and pineapple pizzas, it's crucial that you use the right charcoal, and here is how to do just that:
100% hardwood or All-natural
Regarding charcoal, these are two standard labels manufacturers throw at our faces constantly.
All-natural – the name itself is true and, at the same time, misleading. All-natural charcoal means they do not contain any synthetic ingredients. This does not say anything about environmental friendliness or healthy consciousness.
However, charcoal briquettes and lump charcoal are created without any artificial ingredients. Coal, wood, and carbon typically make up both charcoal types, and they are naturally-occurring components.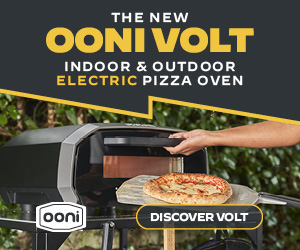 100% hardwood – another tricky label often slammed on lump charcoal products and some briquettes. Be careful; it only means the product was made using hardwood, not wood pallets, sawdust, or other foreign ingredients. So, don't be too quick to take 100% hardwood for 100% charcoal.
Burn Time
This is a metric every manufacturer will provide that gives you an estimate of how long you can bake before introducing new charcoal. There's no wrong option. It boils down to whatever you bake in your pizza oven. For crispy Neapolitan pizza, you need charcoal with a shorter burn time for excellent results.
Charcoal briquettes offer a consistent, even heat that lasts longer than lump charcoal, thanks to their petroleum-based binders. On the other hand, lump charcoal delivers insane heat to get your pizza oven to temperature quickly.
Every pizza oven burns differently, significantly affecting how long or well any of these products will burn. So, don't be surprised how much burn time you get out of the charcoal is quite different from the advertised figure.
Burn Temperature
For perfect crispy pizza, you will need a lot of heat. The oven's temperature must exceed 700 degrees F to deliver that firm, char-style pizza crust and lock in your topping juice.
Charcoal briquettes deliver steady high heat between 800 – 1000 degrees F and last longer than its counterpart. They are perfect for new bakers to learn the ropes. There is less chance of you ruining your pizza.
📌Next Read: Best Dual Fuel Pizza Oven (According to Pizzaiolo)
But lump charcoal is excellent for pizzaiolos with enough experience with a higher burning temperature of 1,400 degrees F. They don't burn evenly and consistently, so it requires some expertise to manage the sharp temperature rise and decline.
Minimal Fillers
Manufacturers mix additives like sodium nitrate, limestone, borax, wood chips, and/or sawdust to create charcoal briquettes for improved burning performance.
While it sounds nice, products with loads of fillers tend to leave lots of ash and likely alter your food's taste. This is one of the reasons some bakers prefer lump charcoal over briquettes. You don't have to constantly watch out for what's included in your charcoal for toxic fillers.
⚠️What To Avoid In Charcoal For A Pizza Oven?
There are several things to look out for when shopping for the right briquettes, such as thin edges and uniform shape, which makes it easier to build a fire.
However, there are things you should avoid if you intend to bake over charcoal. For starters, you want to avoid self-lighting coals. These briquettes are sprayed with volatile petroleum products like mineral spirits, which impart your food with awful chemical flavor. While lightening them is a breeze, the chemical smell lingers throughout the baking period.
Also, avoid briquettes made with lots of fillers; they tend to burn unevenly and leave loads of ash to clean up afterward.
Notably, wood fillers made from softwood species like fir, spruce, and pine tend to release bitter resin that imbues your pizza with a disgusting taste.
Conclusion
Whether you plan to cook on charcoal or use a base for your firewood, choosing the best coal for pizza oven is important unless you don't care about chemical leaching into your food and excess smoke in your backyard.
In this guide, I've reviewed my top picks for the best food-grade charcoal to cook on, judging them meticulously on their burning performance, amount of post-cook cleanup, lighting experience, and coal sizes.
Finally, you can create some iconic pizza with peace of mind – no more awful chemical taste or overwhelming wood flavor in your culinary treats.